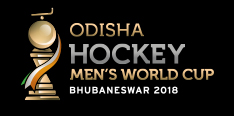 Ireland men sealed their qualification for the 2018 World Cup with a backs-to-the-wall epic encounter with New Zealand. The Green Machine emerged 1-0 winners after Alan Sothern's goal in the 49th minute. This was a monumental effort as injuries meant the Irish bench was reduced to just two players, with all the squad putting in an extra shift.
Ireland has made two previous World Cup appearances, in 1978 and 1990, both times finishing in 12th position. In the past few years however, the Ireland side has made real headway in the rankings and in major tournament performances. In 2015 they qualified via the HWL Semi-Finals for the 2016 Olympics and in the same year they took bronze at the EuroHockey Championships. Alexander Cox's side now sits at 10 in the world rankings and is a hockey force to be reckoned with.
Dates: November 28th – 16th December 2018
Match Schedule: Click here for the full match schedule (all times listed are local)
November 30th 5pm Australia vs Ireland
December 4th 7pm Ireland vs China
December 7th 7pm Ireland vs England
Venue: Kalinga Stadium, Bhubaneswar India
Official Tournament Website: Click Here.
Fan Information Click Here