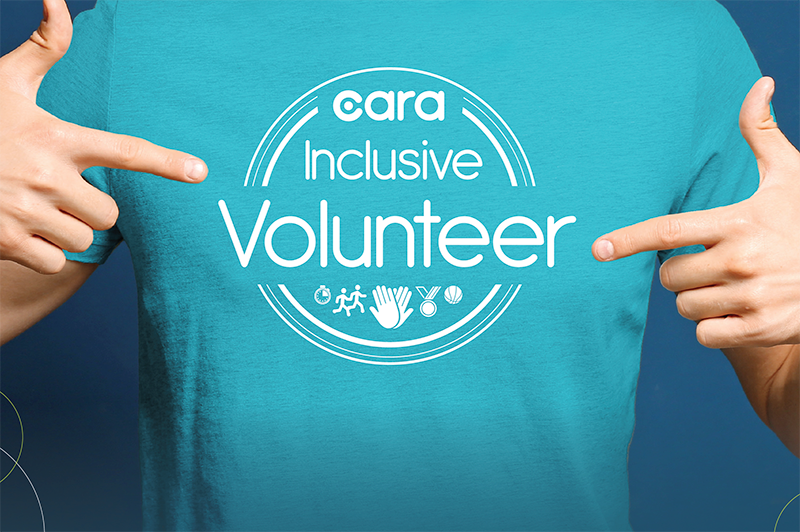 This is your chance….
as a volunteer to learn how to create positive experiences for people with disabilities to be active in sport and physical activity.
Cara is offering 100 free places on their Inclusive Volunteer Programme to volunteers at club and community level. Each participant will receive online Inclusive Disability Training, endorsed by Sport Ireland, and participation in our volunteer webinar, presented by Sport For Business.
The programme aims to empower new and existing volunteers to provide positive opportunities for people with disabilities in sport and physical activity.
In association with:
Who Can Apply:
• The programme is open to new and exisiting volunteers in sport and physical activity in Ireland.• Applicants must be 16 years of age on the first day of a Cara workshop that they are attending. If an applicant is under 18, a parent or guardians authorisation will be required.
• A club may apply on behalf of their existing volunteer(s). To maximise the reach of this programme, we ask that only one volunteer per club be submitted. Additional club applicants will be put on a waiting list. If there are spaces available, Cara will then contact applicants from this list.
• We welcome applications from people with disabilities who are interested in volunteering and would like to up-skill in the area of sport and physical activity inclusion in their community.
For full details and application form click the link HERE
Closing Date for Applications: Friday 11th June 2021