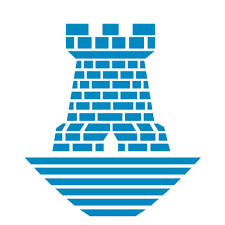 Newpark Comprehensive
Newpark Comprehensive School are seeking a coach for the current season. The role will entail approximately 10-12 hours per week and the coach must be available 4-6 weekdays (some matches will be on a Wednesday), including Saturday mornings. The role includes girls and boys coaching from first to sxith year.
The coach must be: Level 1 Qualified; Garda Vetting Required. All enquiries to hockey@newparkschool.ie
Mullingar Hockey Development Coach
Aims:
Develop a club culture that encourages players and teams to achieve their full potential.
To promote fair play and sportsmanship in winning and losing.
To create an environment where players at all levels and age groups feel supported and encouraged to give back to others within the club and school.
School: 9hrs per week.
Year: team training 1.5hrs Monday/Tuesday/Thursday
1hr x 3 Wed.
Development Squad 1.5hrsClub: 9hrs per week.
Ladies 1.5hrs Tue/Thu
Men's 1.5hrs Tue/Thu
Colts 1.5Hrs Mon
Development Squad 1.5hrs Wed.
Payment: There is payment available for this post which will be discussed with the candidates that apply.
Contact: Ron Charles
Chairperson Mullingar Hockey Club
086 4100050 / roncharles93@gmail.com
BOYNE SENIOR LADIES HEAD COACHAn exciting opportunity has arisen to appoint a Boyne Senior Ladies coach for the forthcoming season and beyond. Boyne Hockey Club is a friendly and ambitious club located just outside Drogheda. The club has just recently established a Senior Ladies team and has a large and successful Junior section. We are looking for an enthusiastic and driven coach with excellent communication skills and tactical knowledge, who will lead the Ladies in establishing their position. There are additional opportunities for the right candidate to help with coaching in other areas of the club, developing and working with the junior coaches.
Qualifications and Skills.
Experience coaching ladies' hockey and have a proven record of continuous personal development.
Be eligible to work in the EU (EU passport or valid work permit).
Applications from suitable player-coaches would be considered.
Responsibilities.
Plan and deliver high quality, intensive training sessions twice a week for the duration of the outdoor season.
Attend all Saturday home and away outdoor matches.
Select for league matches, in line with the Club Selection Policy.
The role of Ladies Senior Coach works closely alongside the other coaches, as well as other club personnel, so good communication skills as well as a willingness to work collaboratively, are vital.
Support the integration of our junior players into the senior training/playing environment.
Analyse performances and offer regular feedback to individuals and the squad.
Personal attributes:
Excellent interpersonal skills and people management capabilities.
For more information, please contact the club at boynehockeyclub@gmail.com
Our Lady's Hockey Club
Senior Goalkeepers  Required! As our club expands we urgently need more goalkeepers! Training on Monday and Wednesday nights 7-9pm and matches on Saturdays. If interested, contact Karla (0871228276).
Secondary School Junior Coordinator. The role of the junior coordinator is to oversee all coaches and ensure the sessions being
delivered by coaches are to developmental standards. The junior coordinator provides new coaching ideas, drills and session plans to other coaches to ensure continuous progression.  If interested please send your CV to 
olscolts@gmail.com
Friday Night Junior Section Coaches
– We are looking for a number of coaches for our Friday night sessions from 5.30-7.30pm. Coaching experience required and pay rate depends on qualifications and experience. If interested please send your CV to 
olscolts@gmail.com
5th team coach/manager: This is a new team that has been formed within the club as result of growth of the sport in the area. This team has huge potential and is a great opportunity for player and team development.
This position would be ideal for someone looking to develop their skills and experience in a coaching role and will be supported in furthering their qualifications by the club.
The ideal candidate would be
– available for training and matches (Monday, Wednesdays and Saturdays)
– Be organised
– Be a good communicator
– Have coaching experience (fundamentals course at a minimum)
– Be passionate about hockey and about developing a new team.
– Work with other coaches within the club and the club committee.
Option for player/coach role should the appropriate candidate apply.