Our Lady's Hockey Club
Senior Goalkeepers  Required! As our club expands we urgently need more goalkeepers! Training on Monday and Wednesday nights 7-9pm and matches on Saturdays. If interested, contact Karla (0871228276).
Secondary School Junior Coordinator. The role of the junior coordinator is to oversee all coaches and ensure the sessions being
delivered by coaches are to developmental standards. The junior coordinator provides new coaching ideas, drills and session plans to other coaches to ensure continuous progression.  If interested please send your CV to 
olscolts@gmail.com
Friday Night Junior Section Coaches
– We are looking for a number of coaches for our Friday night sessions from 5.30-7.30pm. Coaching experience required and pay rate depends on qualifications and experience. If interested please send your CV to 
olscolts@gmail.com
5th team coach/manager: This is a new team that has been formed within the club as result of growth of the sport in the area. This team has huge potential and is a great opportunity for player and team development.
This position would be ideal for someone looking to develop their skills and experience in a coaching role and will be supported in furthering their qualifications by the club.
The ideal candidate would be
– available for training and matches (Monday, Wednesdays and Saturdays)
– Be organised
– Be a good communicator
– Have coaching experience (fundamentals course at a minimum)
– Be passionate about hockey and about developing a new team.
– Work with other coaches within the club and the club committee.
Option for player/coach role should the appropriate candidate apply.
BOYNE SENIOR LADIES HEAD COACH
An exciting opportunity has arisen to appoint a Boyne Senior Ladies coach for the forthcoming season and beyond. Boyne Hockey Club is a friendly and ambitious club located just outside Drogheda. The club has just recently established a Senior Ladies team and has a large and successful Junior section. We are looking for an enthusiastic and driven coach with excellent communication skills and tactical knowledge, who will lead the Ladies in establishing their position. There are additional opportunities for the right candidate to help with coaching in other areas of the club, developing and working with the junior coaches.
Qualifications and Skills.
Experience coaching ladies' hockey and have a proven record of continuous personal development.
Be eligible to work in the EU (EU passport or valid work permit).
Applications from suitable player-coaches would be considered.
Responsibilities.
Plan and deliver high quality, intensive training sessions twice a week for the duration of the outdoor season.
Attend all Saturday home and away outdoor matches.
Select for league matches, in line with the Club Selection Policy.
The role of Ladies Senior Coach works closely alongside the other coaches, as well as other club personnel, so good communication skills as well as a willingness to work collaboratively, are vital.
Support the integration of our junior players into the senior training/playing environment.
Analyse performances and offer regular feedback to individuals and the squad.
Personal attributes:
Excellent interpersonal skills and people management capabilities.
For more information, please contact the club at boynehockeyclub@gmail.com
GALWAY HOCKEY CLUB are looking for a 1st Team Coach / Player Coach for 2021-2022 Season and beyond.
Galway HC is an ambitious club who is seeking to build on this season's entry into the IHL Division 2 and become Connacht's premier club.
The club seeks to appoint a dynamic and ambitious coach who shares our vision for the club, building on a strong base of juniors.  We will accept applicants seeking a Coach or Player Coaching position and provide the springboard for an up and coming talented coach.  We are aiming to put a remuneration package together that will allow a coach to travel from other provinces.  Training slots and match times may be molded to suit any other commitments the coach may have.
Applicants will ideally have:
A dynamic, hard working personality.
Passion to develop a young and emerging squad.
A minimum Level 1 coaching qualification, Code of Ethics certification and be Garda Vetted.
Responsibilities:
Provide the technical and tactical direction for the 1st XI and support the 2nd XI.
Provide effective on pitch training sessions to a high technical and tactical standard.
To manage support staff to be effective in their roles (manager, assistant coach, fitness coach, etc.).
Manage individual players to maximise team performance.
Work with other coaches within the club and Club President.
Moderate remuneration and travel allowances payable to suitable candidates.
Queries can be made (in confidence) to our Club Secretary and applications should be made in writing, including an up to date CV to Merielfitz@eircom.net. The closing date for applications will be at 5pm on Friday 15th July 2021.
COACHING ROLES – All levels
Come and join this fantastic growing club! Great coaches need great roles. We have coaching positions  that are available now across all levels and age groups in the club.
Competitive hourly rates, clear coach development pathways and lots of support on your coaching journey. Not just a job but a growth opportunity. Interested applicants should email Rudi Wortmann: doh@avocahockeyclub.ie
Clontarf Hockey Club is seeking a coach for their Men's 1st team. We are looking for a progressive and driven coach to build on the club's recent Neville Cup and Leinster Division 1 success. This role offers a chance to work with a young and ambitious squad seeking promotion to EYHL 1.
The ideal candidate will have excellent organisational and player management skills plus strong tactical knowledge. Option for player/coach role should the appropriate candidate apply. A level 2 coaching certificate is desirable and any appointment is subject to Garda vetting. Please direct all queries or expressions of interest to David Power at chcmens1s@gmail.com
NEWBRIDGE COLLEGE
Director of Hockey/Head Coach
Newbridge College invites applications for a Director of Hockey/Head Coach. The Director of Hockey will work closely with the hockey coaches and hockey staff to develop and promote our hockey programmes. They will manage our player development strategy to provide the best hockey experience for all our hockey players in Newbridge College.
The responsibilities/requirements of the Director of Hockey/Head Coach will include the following.
Designing and implementing a hockey development and progression plan for Newbridge College.
Implementing an electronic system for team selection, notification and record keeping of participation.
All administrative and coordination duties in relation to coaching, fixtures, umpires, travel, equipment, and any other related tasks within the hockey department.
Assist with sourcing coaches, where required, and oversee coach development to enhance the experience of all coaches and students in the hockey department.
Coordinate hockey strength & conditioning and our summer training programme.
Additional duties during the summer term and school holidays.
Promote and foster participation in hockey.
Candidates must have a minimum of a Hockey Ireland Level 2 qualification or equivalent.
Have relevant experience of coaching which demonstrates a track record of success and achievement in previous hockey roles.
Applicants to forward a cover letter and CV including the contact details and role of two referees by email to info@newbridge-college.ie for the attention of The Principal by 4.00pm on Monday 5th July 2021.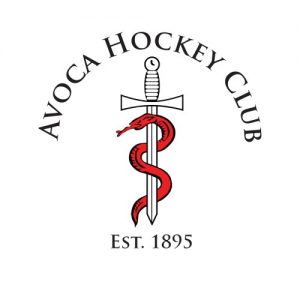 Avoca Hockey Club: Women's and Men's Second Team coaches.
We are seeking dynamic, ambitious and forward-thinking coaches who have a particular focus on player development. Reporting to the club's New Director of Hockey (Rudi Wortmann) and working directly with the first team coaches, the successful applicant will possess a competitive nature, strong relationship development skills, and be able to develop match day strategies. The roles begin with pre-season training and friendlies prior to the start of the league.
This would ideally be a medium to long-term appointment with a yearly review at the end of every season with accountabilities agreed prior to the commencement of the season.
Our Offer to you: Your development, Our Success
·         Work with top first team coaches:
o    Rudi Wortmann : Experienced Director of Hockey, Masters in Coaching Research, U21 & Senior Ireland coaching teams
o    Noelle Farrell: ISC Gold medal winner, u16/17 Leinster & Ireland Coach
o    Trevor Dagg: Hugely experienced player and coach (Level 3): YMCA, Loreto and then brought Corinthians to EY status.
·         Avoca's Coaching Pathway and personal development support
·         Internal seminars
·         Support for external coaching courses
·         Discounted kit
·         Being part of a great club community
We will also consider the possibility of a Player/Coach for the right candidates. Positions will be well compensated for the right candidates based upon qualifications, experience and the final roles agreed upon.
For any enquiries please contact Rudi Wortmann (086 1766 155) and to apply please submit your application details and sporting resume by email to Rudi atdoh@avocahockeyclub.ie by Friday 16th July. 
The Teresian Secondary School, Donnybrook are seeking to appoint a hockey coach for the academic year 2021/22. The position would involve coaching a number of teams at all age levels (Junior and Senior School) and umpiring matches. Hours approximately 13 per week (afternoons only) plus some Saturday mornings during the hockey season.
Suitable candidates:
-must have completed a Code of Ethics course, are subject to Garda vetting and will be required to agree to the LHA Code of Conduct for Sports Leaders.
-ideally possess a Level 1 Hockey Coaching badge or relevant coaching experience
-must have sports injuries first aid qualification
Interested applicants should submit their CV (including referees) to the Principal vacanciessecondary@teresian.ie (with "hockey coach" in the subject line)
Closing date Friday 7th May 2021 @ 4.00 p.m.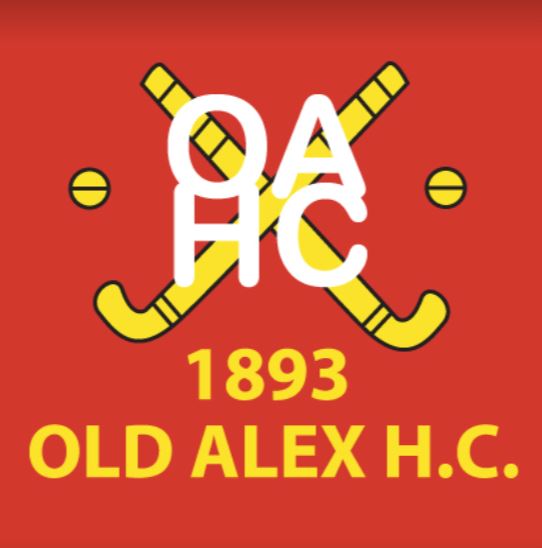 First team Coach
Upcoming 2021/22 Season
Old Alex Hockey Club are seeking to appoint a first team coach (or possible head / assistant
coaching team) for the upcoming 2021/2022 season, with the possibility of extending this
role beyond one year subject to review. The team play in EYHL and have been positioned in the top 4 for the last 2 years.
We are looking for a diligent and highly motivated coach with the vision, ambition and
capability to lead the club towards a top 4 finish and a goal to take the club to compete in the Euro Hockey League.
Preferred candidates will demonstrate excellent communication, planning and people
management skills, and must have a Hockey Ireland Level 2 qualification or overseas equivalent. Old Alex welcomes requests for further information.
To apply, please send your CV and cover letter to clubcaptainoahc@gmail.com