The John Waring All Ireland Schoolboys
The John Waring All Ireland Schoolboys Championship returns for the first time since 2019 on Wednesday 6th April 2022 with Lisnagarvey's Comber Road playing host to the event.
It features six of the top school teams at Under-14 level for boys each season, namely the two finalists from the Provincial Minor Cups in Leinster, Munster and Ulster qualify.
Leinster will be represented by Wesley and St Andrew's; Bangor and Banbridge Academy are the two Ulster sides while Munster's Newtown School and Bandon – who will be going for an All-Ireland double – are in the mix.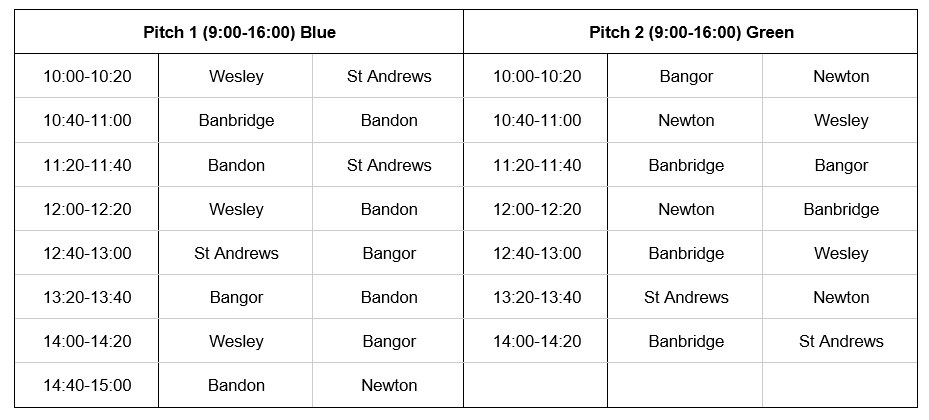 John Waring 2019/20 Championship
John Waring 2018/19 Championship
John Waring 2017/18 Championship